In the fall of 2016, Bb Laboratories opened its first directly-owned brand salon in Singapore, a city-state that has given rise to much of Asia's information culture. In this culture where diverse cultures meet, we realized that even women learn about the option of placenta for beautiful skin, many of them are unable to use skin care products derived from pigs.
This became a major challenge for us. But since our foundation, we at Bb Laboratories have been, and continue to be, committed to listening to every customer. No matter where women live or what kind of lifestyles they lead, we want to offer them the skin care they want, deliver results, and make them happy. So in 2017, we will draw on our proud track record, the trust we have built, and our technological expertise to bring the world a new lineup we cal GLOBALABEL.
Centered around our Pladeeprepair Line, which utilizes prized horse placenta derived from thoroughbreds raised in Hokkaido, GLOBALABEL, which also includes the Springmoist Line and the Soyration Line, is a trio of skin care product lines for worldwide distribution.
Pladeeprepair Line
The Pladeeprepair Line offers an approach to beauty that leverages the power of placenta in a way that is unique to Bb Laboratories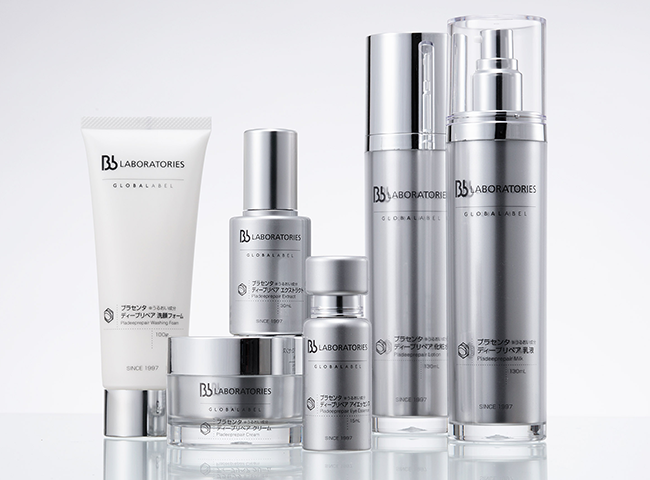 Pladeeprepair Washing Foam

(100g)

Pladeeprepair Lotion

(130mL)

Pladeeprepair Extract

(30mL)

Pladeeprepair Milk

(130mL)

Pladeeprepair Eye Essence

(15mL)

Pladeeprepair Cream

(45g)
Springmoist Line
Made with a unique blend of hot spring water and horse oil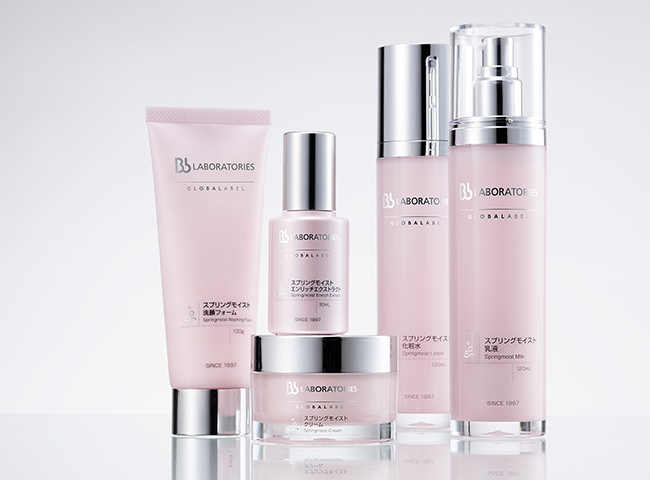 Soyration Line
Nurturing well-balanced skin with soy-derived ingredients and squalene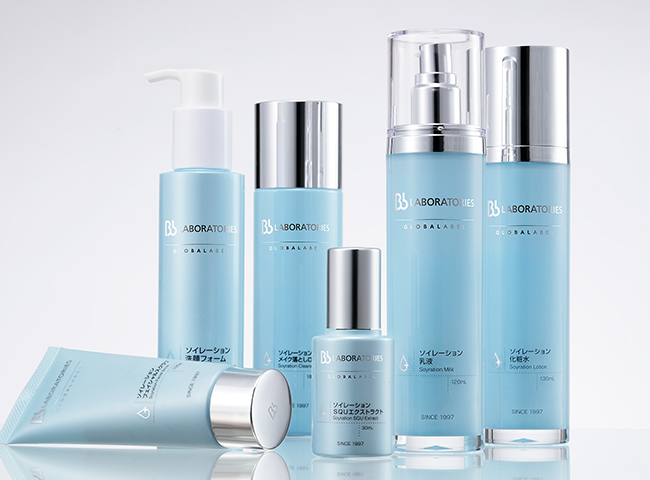 We will launch GLOBALABEL, a product that pursues worldwide possibilities by meeting the needs of women anywhere they live, whatever their lifestlye, whether they want to select beauty products by efficacy, by ingredients, or by focusing on safety and reliability.